Keith Bedford, England
David Bellamy, England
Matty Lambden, Irland
Frank Hermansen, Norge
Richard Beckerleg, England
---
Keith Bedford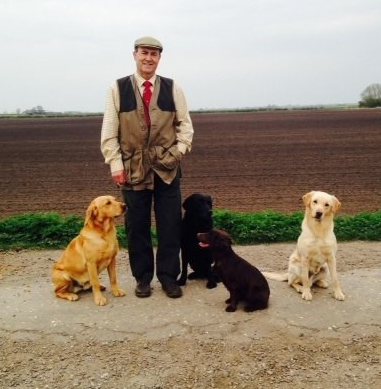 I have been involved with all forms of field sports and have been completing in Gundog tests and trials for over 30 years.
I first qualified for the IGL championships in 1998 at Sandringham, with my first open winning dog, and then I have completed a further four times, twice with my first field trial champion Pryanduke Fenmarc Quest and twice with her son Kayteens Cruise, aka Tom. Both times in Scotland, getting to day three on both occasions.
I have been an A panel judge since 2008 and judged the IGL championship at Windsor in 2014 My dogs and judging have taken me to some wonderful estates in England and Europe
It is therefore a great honour to be invited to Sweden to judge for you I am looking forward to it.
Keith Bedford
---
David Bellamy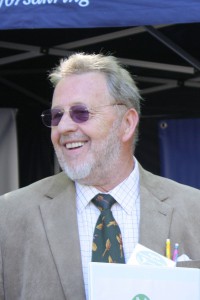 I was introduced to gundogs at an early age, as my Father was a part time Gamekeeper/Head Gardener. I had my first Gundog, a Flatcoated Retriever in 1974. He was Barradon Viscount, a grandson of Heronsflight Tercel. We won an Any Variety Novice Working Test when he was 16 months old and, I had caught the bug!
Over the years I have trained and run Flatcoats which have been successful in Field Trials, Shooting Dog Certificates and Working Tests. Many of these dogs have also been successful in the Show ring. Some six years ago I was introduced to the joys of the Golden Retriever and now have two girls, Ling and Roxy.
I have previously served on the Flatcoated Retriever Society General Committee, Held the position of Field Trial Secretary of the FCRS Society for three years and served on the United Retriever Club Committee for a number of years as well as regularly shooting and helping at Field Trials. I also spent several years running training classes and helping to organise Working Tests for the Northern England Flatcoated Retriever Association.
I began awarding C.C.'s in the breed Show Ring in England in the 1990's. I have taken Gundog Training classes and organised Field Trial Training days in this country, Sweden, Germany and Italy and over the years I have judged Shows in Europe and Canada. I ran my own dog in the Swedish Flatcoated Retriever Championship and have also competed in Denmark.
I am married to Roz who is also a Championship Show Judge and Working enthusiast, and we share our life with 3 Flatcoats, 2 Goldens and Martha, the Border Terrier.
David J. Bellamy
Woodfinch Flatcoated Retrievers


Till toppen av sidan
---
Matty Lambden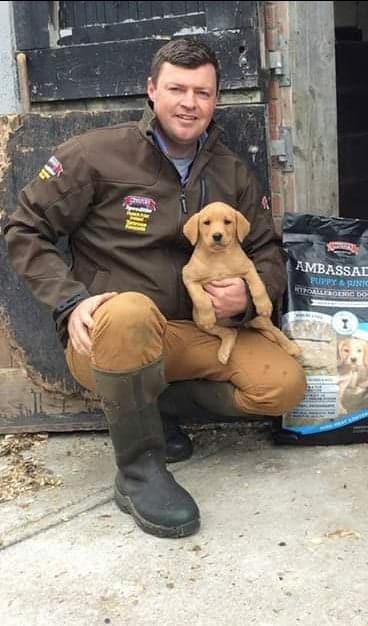 My name is Matty Lambden and I live in Ireland.
I have been trialing for 12 years and made up 5 field trial Champions.
I have finished the Irish Championship 3 times with 3 different dogs.
I have bred 2 Field Trial Champions and gained Top Irish Dog at  CLA Gamefair and at Skinners World Cup last year.
I Capatained Ireland in Angeles Wales to win the International test and run both my dogs, FTCH Tamrose Aragon and FTCH Ulverton Punch.
I also run a shoot specifically oriented around working my dogs. It is mainly walked up on different grounds.
I love to see natural ability in dogs and a good bond with the handler.
I am very much looking forward to meet you all at the Gamefair in Sweden!


Till toppen av sidan
---
Frank Hermansen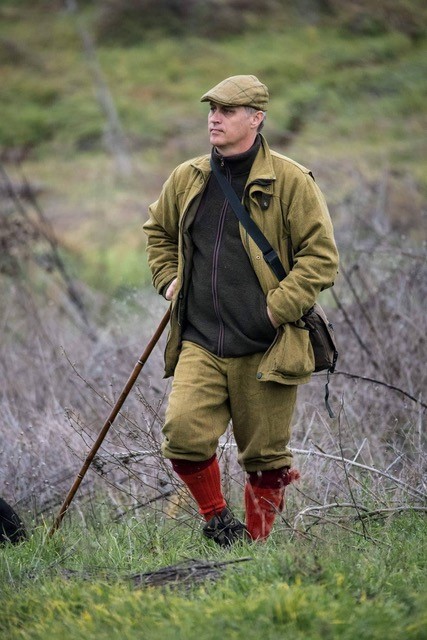 Min store interesse for fuglejakt var drivkraften for å starte med Flatcoated Retriever og min første hund, NJCh Berena's Dirty Dancer, for snart 30 år siden. Etter den tid har jeg trent og ført et antall flatter og labber i eliteklassen på WT, A- og B-prov. Jeg har også hatt gleden av å representere Norge på Skinners World Cup, Nordisk Mesterskap, IWT og Coupe d'Europe.
Som FCI dommer har jeg blitt invitert til å dømme A- og B-prøver, WT og mesterskap i hele Norden, samt Sveits, Østerrike, Ungarn, Tyskland, Frankrike, Italia og England. I 2015 fikk jeg den store æren å dømme Coupe d'Europe for Retrievers i Sverige, og er invitert til å dømme IWT i Nederland i 2019.
Jeg ønsker alle deltagerne lykke til og gleder meg til å treffe dere på Swedish Game Fair Cup 2019.
Frank Hermansen


Till toppen av sidan
---
Richard Beckerleg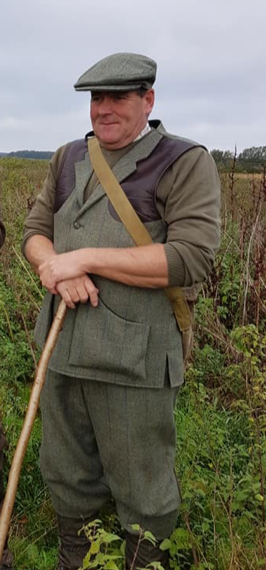 I have been a game keeper for 35 years and have had working gundogs the same amount of time. My first dog was an English Springer Spaniel and I still have descendants from him in my kennels. I also have Labradors, flat coated retrievers, golden retrievers and working cocker spaniels. I have trialled all of these breeds in the past.
I am an A panel retriever judge and have judged trials all over the country and have also judged spaniel trials. I have won numerous field trial awards and working test awards. I have judged in Sweden, Austria, Belgium, Hungary, Germany and Denmark.
I have hosted many retriever and spaniel field trials and was privileged to run and host the 2012 english springer spaniel championships.
I look forward to judging this event and wish everyone the best of luck.
Richard Beckerleg